Boomba Toomba


is a unique boutique, located in the heart of Downtown Vancouver's "Uptown Village".

We are dedicated to providing families with affordable, sustainable, and fashionable shopping options.
We strive to make earth friendly items available to the public, and want to help educate people on
the simple ways we can make our planet a better place.
- - -
All the items we carry are made with love by

Work At Home Moms

, by local artists and local sew houses!!
We have a nice selection of Cloth Diapers, Diapering Supplies, Slings and Carriers, Hand Made Clothing for kids and ladies, Accessories, and Unique Art.

We are always looking for new Moms, Grandmas, Dads, or Artists who create great
children's and women's items, So do not hesitate to stop in to get some info on being featured in our store!

----
Who is behind it all?
Boomba Toomba is owned and operated by our growing family.
I am Mishalla the mother to one Son, August, and a brand new daughter, Margaux.
I am also the wife to Timothy, the best Husband I could ever ask for.
We are fortunate enough to have a wonderful family to help us out with the store.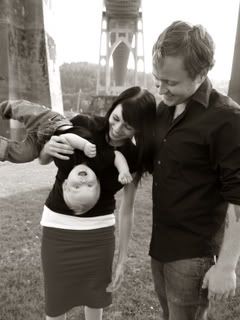 photo by
catchlight[photography]
We hope you will Stop by and see our little store soon!